The impact of COVID-19 has been felt across the world. Overall, restaurant sales in the US declined sharply in 2020, about 21% for the industry at large, according to Euromonitor. While the food safety technology innovations and adaptations have been diverse, inevitably not all will ultimately have a lasting impact. Some innovative food and beverage strategies, like DIY meal kits and restaurants acting as grocery suppliers, ultimately lack the user base for long-term adoption. Others, such as contactless payments and delivery-friendly menus, are likely to remain.
With digital F&B orders more than doubling across nearly every category of foodservice in 2020, restaurants were given access to vast quantities of new consumer data to better understand consumer behaviour and preferences. Ultimately, the expanded access to consumer data should lead to more predictive innovation in the restaurant industry.
The acceleration of digital strategies in food safety technology innovation, and particularly the success of third-party ordering and delivery services, is reshaping food supply chains. The rise of third-party delivery services has increased consumer access to many different types of food provider and restaurants are having to compete with new players because it is just as easy for consumers to order restaurant food delivery as it is for them to order meal ingredients and groceries from their phones.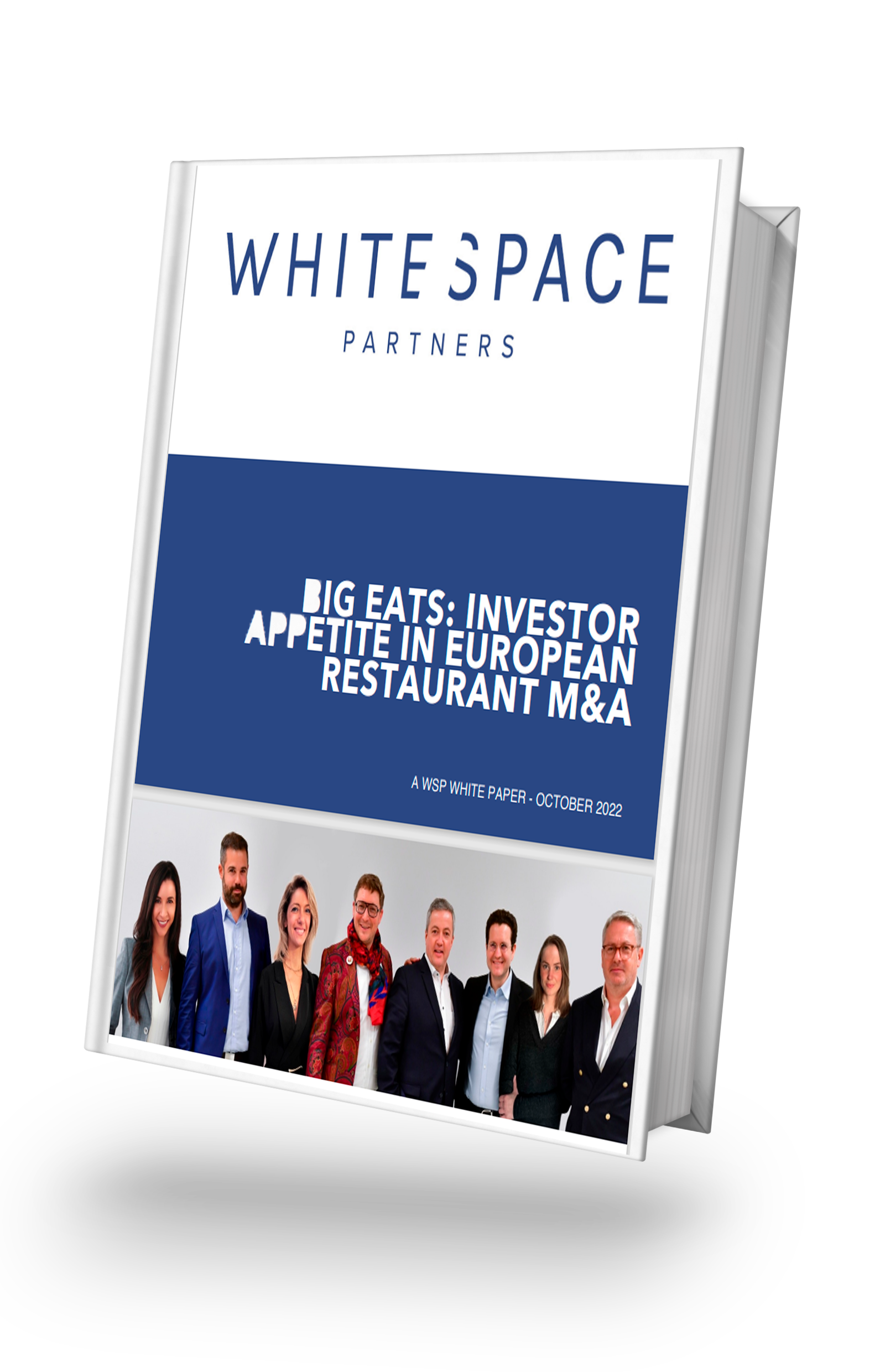 Big Eats: Investor Appetite in European Restaurant M&A
Discover the status of the European M&A market in this post-Covid period.
"I don't think the model has changed by choice but was rather forced by simply following the same health and safety protocols we followed as individuals," says Mickael Coutin, partner at Paris-based advisor AK Consulting. "In the physical space this has been by changing the restaurant layout and making the best use of their outside space, increasing delivery, click & collect and takeaway options and connecting via Apps, newsletters, Instagram and other social media feeds. Basically, this is about keeping the habits they developed during lockdown."
Equally, differentiation is a new challenge for food safety technology innovation when location and accessibility are less prohibitive for consumers. Hybrid restaurant models that place additional emphasis on digital strategies are becoming more common and dark or ghost kitchens are likely to become widespread in the restaurant industry over the long-term. Indeed, online ordering has stormed through the F&B industry. According to Square's 2021 Future of Restaurants report, 75% of restaurants in the US plan to offer contactless ordering and payment options across all channels.
Internally, restaurants can also implement services such as Microsoft Teams to better manage employee communications, quickly chat, access relevant training materials and keep up with team updates. Specifically, Microsoft created Shifts for employee schedules, managing time-off requests and shift swaps.
For all the optimism, the fact remains that the pandemic has fundamentally changed the consumer landscape. Digital adoption, particularly ecommerce, has been accelerated by years in the space of less than 18 months.
"In our case, we had been doing our homework well for a few years, and although the lockdown situation has been dramatic, issues such as self-ordering through QR codes, through App or via the web were already in full operation before the pandemic," says Jordi Quilez, business development director of Barcelona-based Udon. "The [original]lockdown helped us to promote and publicise new, more secure channels for customer orders, as well as keeping minimum contact. We have adapted the units to the regulations and we stipulated new procedures in the preparation and handling of our dishes."
Eric Wauthier-Wurmser, international franchise director, Groupe Le Duff – which operates a quick-service style restaurant brand and a full table-service restaurant brand – adds: "The challenges are different for these two brands. As a first step we had to introduce the necessary hygiene protocols to secure our customer's journey. These protocols are now a core part of our restaurants design books."
Johan Stahl, head of franchising EMEA, Max Burger, says that the company was fortunate that home base Sweden has largely been free of lockdowns and he foresees several current market trends in the food and beverage industry for 2021.
"Of course our mall stores and downturn locations were hit by people working from home and changing their habits. Shopping patterns completely changed," he says. "Because we stayed open, we had to respond very quickly and within two or three weeks we had revisited our processes and had put a lot more emphasis on working with our delivery partners, improving our App to make it easier to use, and enabling kerbside pick-up for online ordering and kiosks for in-person ordering."
Barthelemy de Callatay, chief development, design & legal officer of restaurant chain Exki, adds: "As it became clear that this would last months or even years, we centralised our response and started to make equipment available, including high-grade sanitiser, to professionalise our approach. The municipalities in our main bases of Paris and Brussels were very helpful in doing things like allowing us to have more outdoor seating."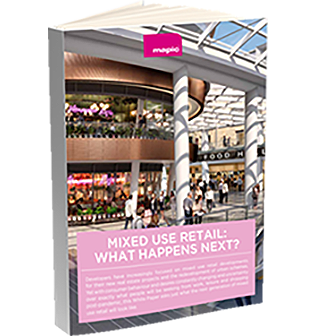 Mixed use retail and leisure: What happens next? – White Paper
Learn about the retail industry's latest data, developments, innovations and projections in our last white paper
Some F&B industry operators have found themselves in a slightly better position in the food and beverage sector because of their offer and have had to adapt less, despite the COVID-related trends in the food and beverage industry and across the global market.
"Personally I don't see the revolution that everyone is expecting in the F&B industry following the pandemic. In my opinion the COVID crisis has only accelerated some changes which had become or will become inevitable in our future," says Coutin. That being said, I don't imagine our industry will move to a 100% 'dematerialised experience'. I don't believe click & collect and delivery will become the norm and the physical location the exception.
"Yes, we will have impressive growth in the dark kitchen sector; and soon a fleet of drones will deliver our food! Yes, we will continue to improve access and volume to all digital material our favourite restaurant has to offer. AI and robotics will play a major role in the F&B industry, reducing drudgery and making our consuming experience even more seamless."
Read more about innovation in the F&B sector's with these articles time-out market looks to future of F&B industry, three steps to F&B recovery and food waste solutions for the new hospitality world.