As you learn more about retail merchandising, you may wonder what it would take to get a job in this sector. Retail merchandising combines design with data analysis to create shopping experiences that drive sales and satisfaction. For the right person, it can be a rewarding and exciting career path.
So, what does it take to get a job in retail marketing? This guide will tell you the daily duties and core skills required by most merchandising employers. It will then discuss the necessary qualifications for this position, how to find jobs, and what you can expect for your salary. With this information, you can make an educated decision about whether the world of retail merchandising is a good fit for you.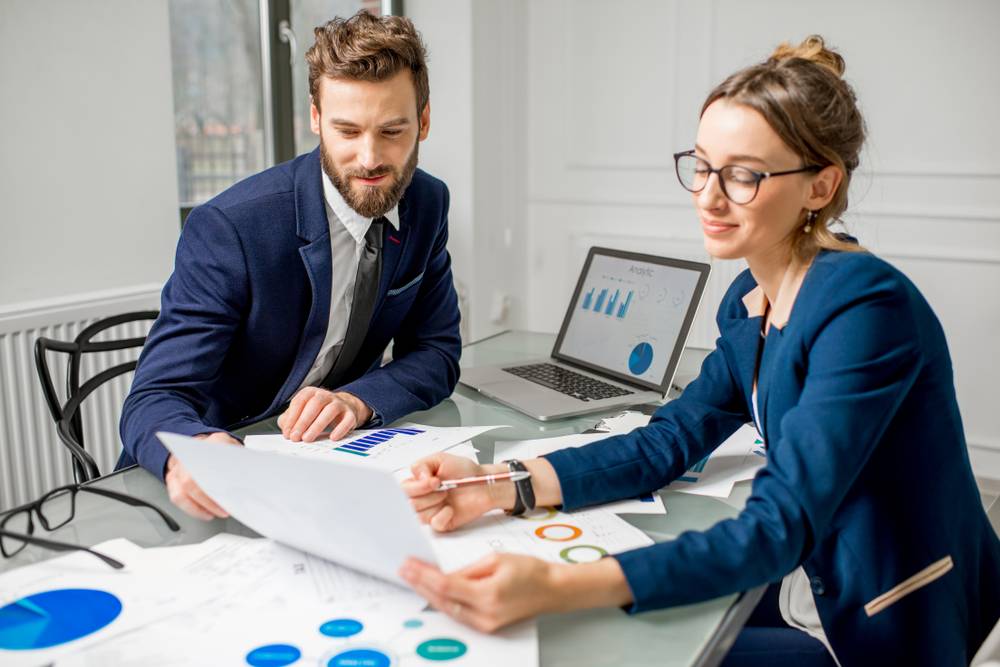 The Job of a Retail Merchandiser
In a retail company, a merchandiser is generally responsible for ensuring that the correct products appear in the right places at the right times. They also typically set pricing, and they work closely with buyers to analyze trends and purchase for specific markets. This position involves plenty of high-level business analysis to be able to get the right products to the right customers.
The day-to-day job duties of a retail merchandiser might include:
Managing stock levels and distribution,
Predicting sales,
Overseeing delivery quantities and lead times,
Working with buying and merchandising teams to plan product releases,
Communicating with suppliers, contractors, and other external parties,
Managing budgets,
Setting and monitoring prices,
Coordinating sales and promotions,
Training staff, and
Troubleshooting merchandise and supply chain issues.
The specific duties of the position will vary among employers, but these types of responsibilities are typical for a retail merchandiser. You will need to read the job description for a particular company to see the exact duties. This position combines marketing knowledge with management so that the best candidates will have a strong background in both.
Necessary Skills for Retail Merchandising
Retail merchandisers also require a specific set of skills to be successful in their position. These skills combine general retail knowledge, such as interpersonal interaction and customer service, with business and research analysis abilities. Skills required by retail merchandising positions often include:
Interpersonal communication,
Public speaking abilities,
Ability to work as a team,
Decision-making skills,
Planning and prioritization,
Ability to work under pressure,
Awareness of commerce trends,
Analyzing and interpreting data,
Technological proficiency,
Organizational skills, and
Creativity.
These skill-sets all play an important role in the everyday duties of a retail merchandiser. If you are responsible for choosing a product that gets shipped to each store, then you will need to be able to efficiently make those decisions. Likewise, you will frequently travel to stores for individual projects, so you will need communication and teamwork skills to coordinate with in-store staff. These core skills are therefore essential for anyone who want to become a retail merchandiser.
How to Become a Retail Merchandiser
To be a retail merchandiser, you will need to attain the necessary qualifications and experience. Most jobs in this sector require a college degree, and companies prefer candidates with majors in related disciplines like business or marketing. Candidates without a college degree can get these positions if they have years of relevant work experience to back up their application. However, graduating from a 4-year college will put you a leg up above the competition.
In addition to university education, companies also want to see relevant work experience in office and retail sectors. College graduates who start their merchandising careers out of the gate will typically have worked retail jobs throughout school or seasonally to gain the requisite experience for this position. However, competitive positions tend to prefer candidates with store management experience. Some office experience can be helpful, but recruiters want to see in-store experience on applicants' resumes.
Who Hires Retail Merchandisers?
Once you have the necessary training and qualifications for this job, you can then start looking for open positions. The companies that most frequently hire merchandisers are major retailers and fashion brands. Smaller stores will often combine retail merchandising with management positions, so you will likely need to look for jobs at major brands like Nike or Target. The exception to this rule is high-end fashion brands, who rely heavily on merchandising at each of their locations.
Most major companies will post their merchandising positions online. If you have the right experience for the position, then you can easily apply and get noticed by recruiters. You can also learn of available positions by joining professional groups online or in your area. Networking can help you get a leg up in the application process and can lead you to new avenues of exploration.
Retail Merchandiser Salary Expectations
Now, you might wonder whether a job like this will pay well. According to Salary.com, the median salary for a retail merchandiser is approximately $66,000 per year, with the typical range falling between $55,000 and $76,000. Retail merchandising can be a comfortable career for most people, and salaries tend to rise with experience. These positions are usually full-time with benefits, which vary among companies.
With all jobs, your individual compensation will depend on your experience and the company that you apply with. A merchandiser who just starting out is going to receive a lower offer than a seasoned professional. Likewise, major corporations and luxury brands offer greater income potential than small start-ups. If you have certain salary expectations, then you should take the time to seek a company that can meet them.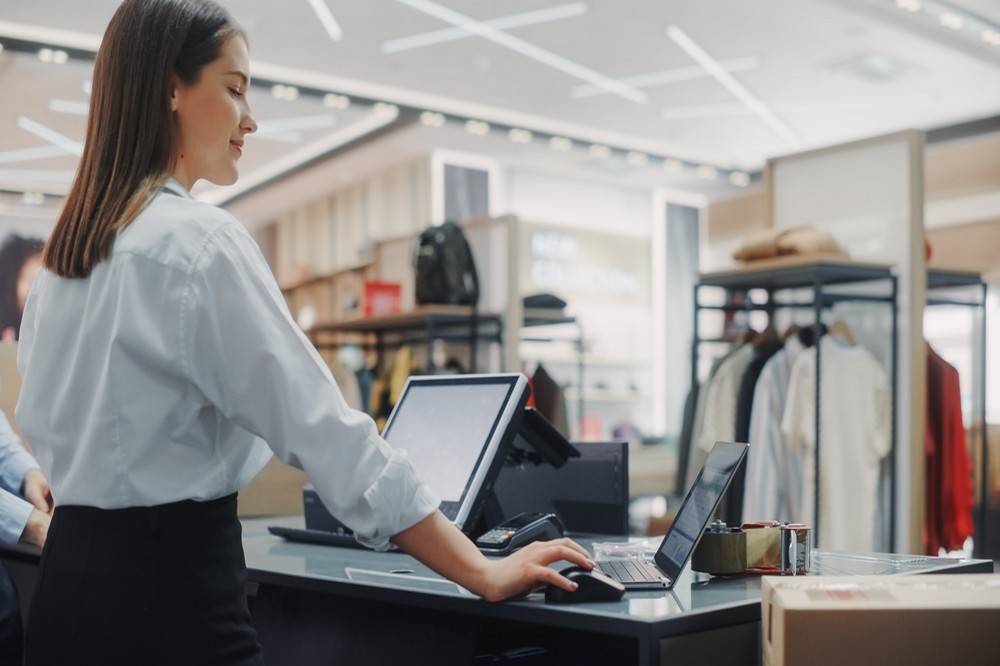 Should I Go Into Retail Merchandising?
Now, you might be wondering whether a career in retail merchandising is the right decision. You should first evaluate whether you have the right skills, qualifications, and experience when considering this career. If you're lacking in certain areas, you must decide if you want to spend time and effort on getting your resume up to par. You need to have the right stuff for the job, or you need to be willing to get it.
If you're well-qualified for this position, you can start considering whether this career path is right for you. Unlike many retail positions, this position is typically headquartered out of a corporate office and keeps more regular hours than store-based employees. However, many merchandising positions require travel, making the position difficult for some people. Ultimately, whether a job in retail merchandising is right for you comes down to your needs and the requirements of the position. If it's a good fit, you're off to a career as a merchandiser.
For more information, please refer to the following pages: