One of the most important elements of your retail strategy is merchandising. This generally refers to any action you take that contributes to the sale of your products. In retail, it entails selecting, pricing, and displaying items in a way that encourages customers to make purchases. Whether you install a new video display or simply rearrange your shelves, these actions are a part of your product merchandising.
In this guide, we will discuss some of the best product merchandising ideas to steal for your business. Understanding merchandise fundamentals, leveraging your brand, optimizing your store layout, and enhancing your product design will elevate your marketing strategy.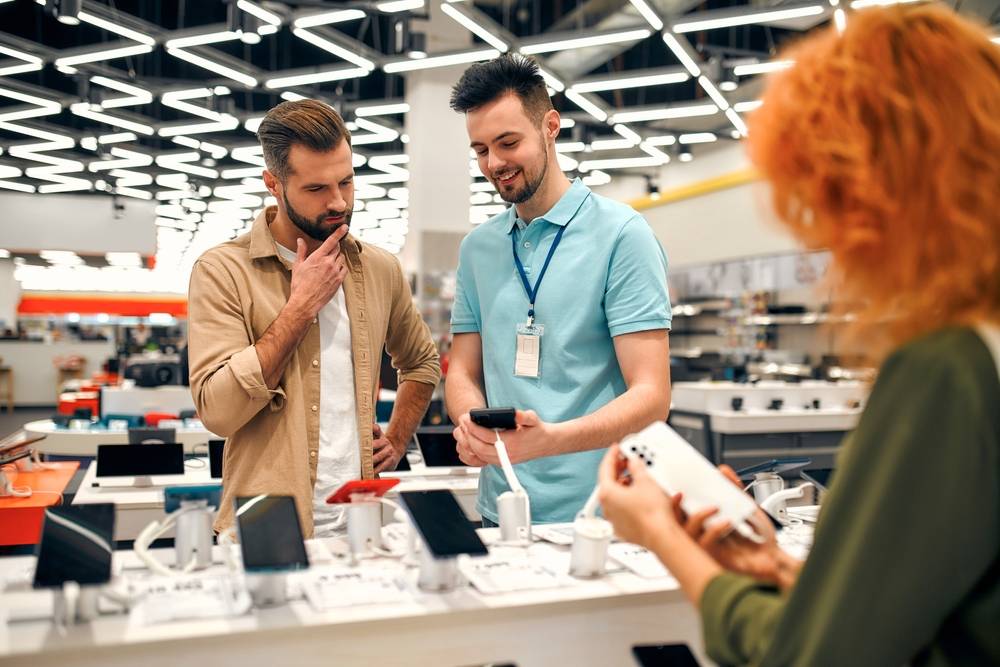 Understand the Importance of Retail Merchandising
To effectively utilize this strategy, you must first understand its importance. It aims to grow your company by creating a directed and comfortable shopping experience. This gives you creative marketing avenues while boosting in-store shopping time and consumer satisfaction.
However, the true importance of retail merchandising comes down to sales. Establishing a flow of traffic ensures that people see all of your product and spend more time (and money) at your business. An interactive display can turn a prospect into a buyer. Thoughtful amenities like seating areas or changing rooms will create repeat customers. Every step you take to improve your store design and ergonomics will translate to your revenue.
Know Key Steps
Using these techniques also requires that you learn the process of implementing this strategy. Your first step in this process will always be to determine your goals and objectives. From there, you can form a strategic plan that may include the following steps.
Prepare displays and advertising materials.
Organize store layouts.
Set prices.
Oversee merchandise unpacking.
Coordinate with suppliers, vendors, and store management.
Train associate teams and brand ambassadors.
Establish inventory management systems.
Monitor sales and progress.
This list is not exhaustive, and the process you establish will depend on your goals. For example, if your retailer is redoing their store layout, then you may not need to print new marketing materials. Understanding your needs will help you choose key steps in your process.
Make a Recognizable Brand
One of the most important elements of product merchandising is branding. Nike, Starbucks, and Wal-Mart are household names thanks to their high level of brand recognition. So, how can companies attain this level of recognition?
First, you need an appealing and memorable name and logo design. These should be consistent across marketing to ensure customers understand your brand. From there, you can use strategies to enhance your recognition. You can build recognition by engaging your community organically. High levels of customer service, for instance, will increase your popularity. A blog, YouTube video, or weekly email blast can also help you stay relevant in customers' minds through content creation.
Incorporate Branding into your Products
Once you have established a recognizable brand, you should build it by incorporating it into your items. Nike is well-known for this strategy. All of its clothing contains the Swoosh logo, and some designs even incorporate it as a fashion element. Like Nike, you can also incorporate your logo on your product to increase your engagement.
In addition to incorporating your logo, your company should also ensure that your product suits your brand on broader level. Your product design, for example, should include your brand's colors, general aesthetic, and branded features. Furthermore, the product that you sell should fall in line with the overall lifestyle and values that your brand promotes. You may struggle to sell if your inventory is not in line with your branding.
Boost In-Store Brand Engagement
You should also use branding to boost customers' in-store engagement. One of the best ways to do this is by incorporating logos and colors into your store design. Your signs, video displays, and other visual items should fit your branding. This helps create a branded experience for your customers.
You can also foster brand engagement by using your store to create a community. Your design and associates should create a comfortable environment for guests, making your establishment an inviting place. Additionally, hosting free activities for your customers can further foster connections with people. Relevant seminars, launch parties, and branded giveaways will draw people into your store as you build a community around your brand.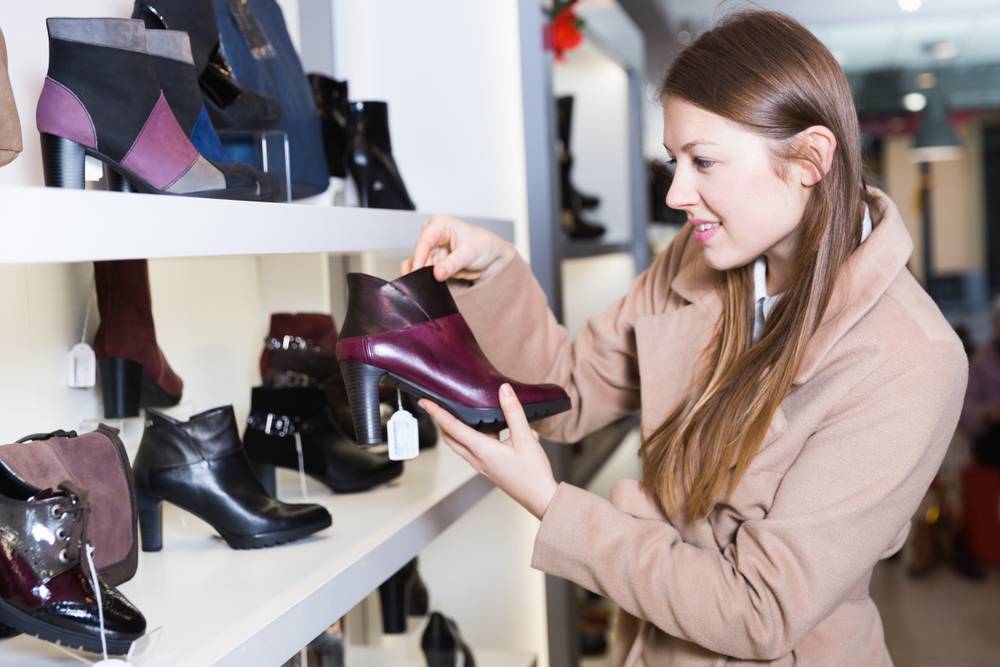 Design your Products to Stand Out
Product design is also a key element of retail merchandising. Your packaging, for example, can be a core element of a visual display. You, therefore, want to design products that stand out and capture customers' attention. People make impulse purchases based on superficial factors like look and feel, so your goods should entice them in this way. Additionally, creating a unique product will capture consumers' attention on its own. Samsung's revitalization of the flip phone, for example, earned it market share against smartphone giant Apple. Creating items that stand out is an excellent way to improve your store's merchandising.
Put the Customer First in your Products
You should also design your products with your audience in mind. Not only will this increase your sales, but it will demonstrate to your customers that you value their needs and input. A toy store in a diverse neighborhood, for example, will want to carry dolls and action figures that reflect its community. You can help determine what your customers want by surveying them. You can then use that feedback to make meaningful changes to your merchandise that customers will appreciate.
Optimize your Store Layout
Another idea to improve your merchandise strategy is by optimizing your store layout. Your store layout should facilitate customer traffic while creating a comfortable shopping environment. Most retailers use a grid, loop, or diagonal layout, but others might use creative arrangements when it suits their needs.
You should also take care to choose a store layout that fits the needs of your business. Companies might use their layout to support loss prevention. Technology and high-end retailers, for example, might choose a layout that stores its merchandise in the back to increase security by decreasing opportunities for theft. Likewise, if you have large quantities of variable stock, then a loop layout might help keep your store organized. Understanding different store layouts will help you use them to achieve your objectives.
Use Layout Optimization to Increase Sales
After you have optimized your store layout, you can use it to boost revenue. Your store layout drives foot traffic. You can therefore set a traffic pattern that encourages people to view all of your merchandise and displays. This drives sales by ensuring all visitors can see all of the items in your store. You can also use strategic product placement to encourage buyers. New and seasonal items should be at the front of the store where they are most visible. Sale racks and popular products should be at the back since people will actively look for them. Finally, you can place impulse-buy items at the register to encourage last-minute sales.
Organize your Retail Displays
Along with organizing your layout, you should also ensure that your individual displays are visually appealing and easy to navigate. A great retail display combines marketing materials, décor, and product to attract consumers. You can also incorporate elements like video or sound to make a truly dazzling display. It should also use ergonomic principles to draw people's eyes to certain parts of the display. Products that you want to showcase should be at eye level or highlighted by marketing materials, for example. Well-organized displays will hold customers' attention while encouraging them to purchase product.
Set Up Pop-Up Stores
One of the latest marketing trends is pop-up shops. A pop-up is a temporary store or activation that companies use to attract new customers while exciting their consumer base. Brands use these events as opportunities to test new ideas, run special promotions, or take advantage of major events. A pop-up shop also offers your brand opportunities to connect with customers. Some companies create unique experiences that show their brand in a new light. Others might use dazzling displays to court influencers and social media followers. For e-commerce stores, these events allow consumers to put a face to an online brand. Your business can therefore use pop-ups in various ways that excite consumers while benefiting your company.
How to get a Job as a Retail Merchandiser
A merchandiser is an exciting but little-known career path in the retail industry. This role is responsible for ensuring that a retailer's product is in the right place at the right time. This means that they are responsible for overseeing product distribution, store layouts, promotions, displays, store signage, and many other aspects of marketing and design.
If this challenging career sounds interesting to you, then you will need to have retail experience and, for most applicants, a college degree. You will find the majority of open positions at major retailers, but some smaller luxury brands may employ them, too. Retail merchandising can be a rewarding career path for people who enjoy design, data analysis, and communications.
For more information, please refer to the following pages: