The world of retail strategy is ever-changing, so businesses are always on the hunt for the latest effective marketing strategy to succeed. With the right strategy, a retail business can succeed and easily keep a new lineup of customers coming – no matter the industry conditions. However, you need to take some time to educate yourself all about retail strategy and what will work best for your business to get started.
Don't worry, though. We are here to help you out. After years of experience and research, we have prepared an outline of some of the best strategies for creating an effective retail marketing strategy. Be sure to read on and continue exploring our blog if you want to master the perfect retail strategy for your local business.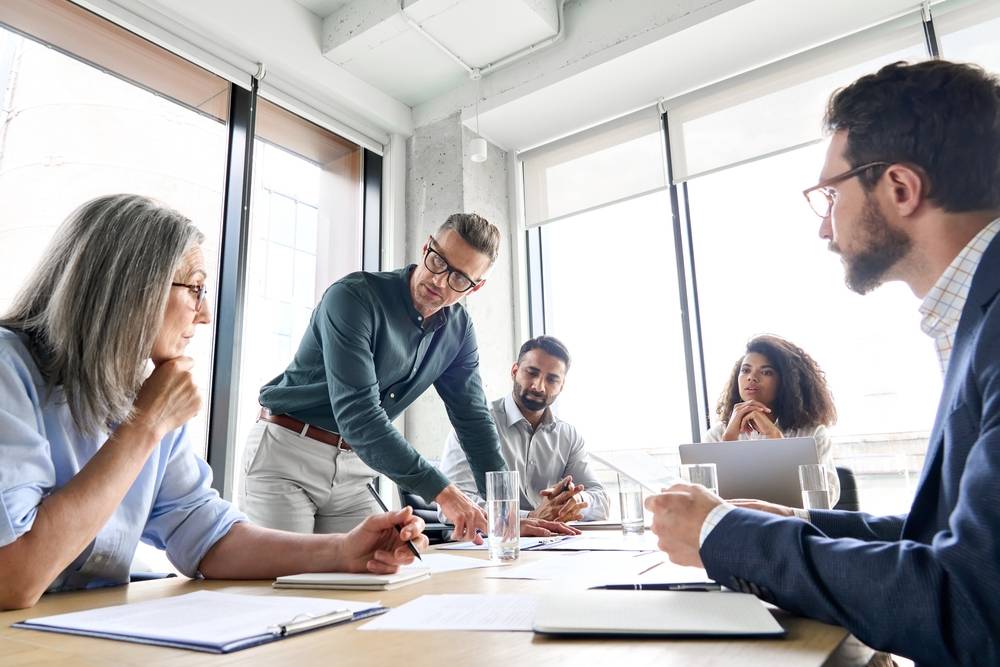 Start By Knowing What Success Will Be For You
When it comes to creating an effective retail marketing strategy, the importance of knowing what success means for your business cannot be overstated. Before you draft your perfect retail strategy, ask yourself: What does success look like to me and this business?
This question is paramount when creating an effective retail marketing strategy. Without first knowing how you would measure success, you won't be able to determine if any of your strategies are working as intended. It also helps to identify where your target market lies, so you can focus on reaching out to the right people and creating content that resonates with them.
To help you decide how to measure success, set measurable goals. This could be anything from increasing brand awareness to increasing sales or customer retention. Once you have determined your goals, break them down into smaller, achievable milestones. These milestones will allow you to track your progress, so you can adjust your strategy if needed.
Analyze Your Competition: Research What's Working in Your Industry
An excellent initial step for drafting a solid retail strategy is observing your competition and determining what their successful strategies are. This will help you identify trends and areas of opportunity in the market. Additionally, it is essential to pinpoint your target audience. Knowing who your ideal customer is and what they want will help you craft an effective strategy that will lead to success.
Make Full Use of SEO
For starters, SEO (Search Engine Optimization) is a great way to reach potential customers and increase sales for any retail business. It helps to ensure that your website appears at the top of search engine results pages, which will help you attract more visitors. If you need some guidance. We have prepared a guide for retail product marketing with SEO.
SEO can also improve your online visibility by optimizing your website content and making it easier for search engines to index and rank your website. This will help ensure that customers can find your website when they search for products or services related to your business.
Get More Active on Social Media
Social media is a great way to reach potential customers and increase brand awareness. It can promote new products, announce sales, and encourage customer engagement with the brand. Additionally, it allows retailers to interact directly with their target audience and build relationships with them.
Not to mention, social media marketing is a solid way to make money in retail when you use targeted ads. It also allows for better customer service and allows customers to provide feedback and share their experiences. 
Start Collecting Data
Gathering and analyzing data is an excellent retail marketing strategy because it provides insight into customer behavior. By collecting and analyzing data, retailers can better understand their target market, track customer trends, identify improvement opportunities, and measure their marketing campaigns' effectiveness. They can also use the data to optimize pricing, target promotions, and personalize product offerings.
Creating a perfect data-driven retail product marketing strategy helps retailers make informed decisions and improve their performance in the long term. Finally, don't forget to review and evaluate your successes and failures! Doing this lets you determine which strategies are working and which need to be revisited or scrapped altogether. This also allows you to stay ahead of the competition by constantly adapting and improving your strategies.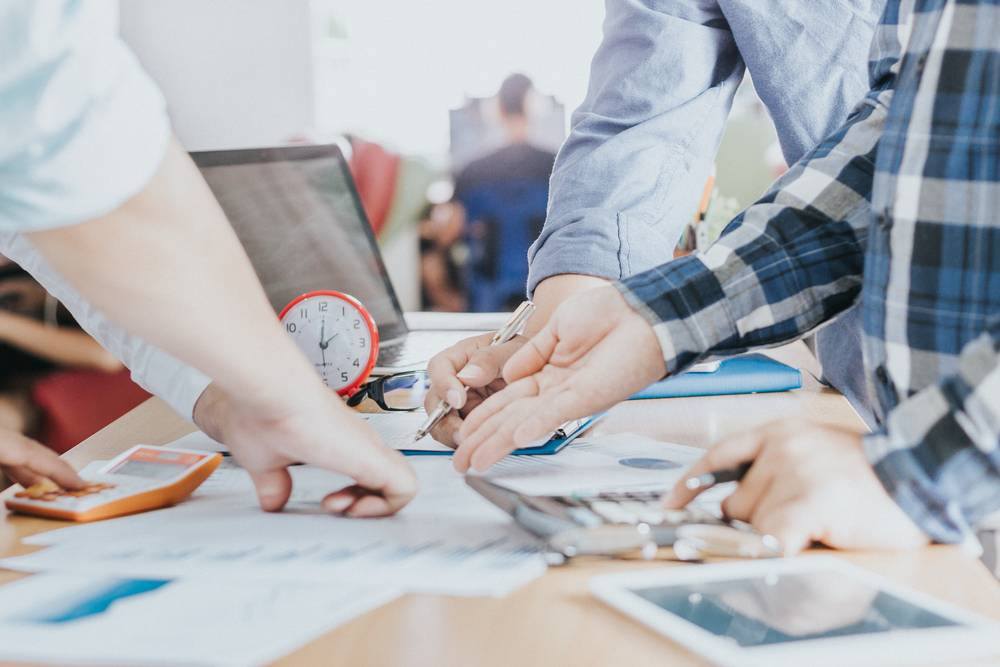 Put Customers First
Retail inbound marketing is a customer-focused strategy that uses content, such as blog posts, social media posts, and videos, to engage potential customers and build relationships with them. This type of marketing puts the customer first by providing helpful information and encouraging conversations rather than just pushing products.
For retailers, this approach is beneficial because it builds trust with customers and encourages them to make purchases. By providing helpful content, retailers can position themselves as experts in their field and create a connection with their customers. Additionally, inbound marketing can help retailers reach a broader audience and generate more leads.
Moreover, putting customers first is an essential part of any solid retail marketing strategy. Customers expect their needs to be met, and they want to feel like they are being valued. Retailers should strive to provide a personalized experience and ensure that customers feel heard and appreciated. This will foster loyalty and encourage customers to keep coming back.
Slash the Red Tape For Lucrative Deals
Account-based marketing is an effective retail marketing strategy because it makes it easy for large purchasers to do business with you. This can be done by creating tailored packages and incentives for them, such as discounts or free shipping. Additionally, you can provide helpful resources such as webinars or white papers to help them make informed decisions before purchasing your products.
Finally, you should use targeted messages to reach out to large purchasers and inform them about the advantages of buying from your company. By making it easier for large purchasers to do business with you, they will be more likely to purchase from you than your competitors. 
Put an Emphasis on Local Marketing
Local-based marketing is another solid, effective retail marketing strategy for businesses to use. It focuses on targeting potential customers in their local area, which can help to drive more foot traffic to their store and increase sales. Local marketing campaigns can include things like direct mailers, print ads, radio spots, social media campaigns, and more. If you need help, we have a full guide on market your product locally.
Get Out of Your Comfort Zone
Although it is ideal to have targeted ads for your campaigns, outbound marketing is another effective retail marketing strategy to check out immediately because it allows retailers to reach a wider audience and generate more leads. The main idea here is to make more general targeted campaigns that don't just include your typical customer and audience. 
Outbound marketing includes activities such as email campaigns, direct mail, paid search, and display advertising, all of which can be used to target potential customers not immediately targeted as part of your typical audience. You might be surprised by the results when you go out of your comfort zone!
Consider Even the Smallest Small Details
Small details like product design are essential to consider when finding the right retail marketing strategy because they can often be the deciding factor in a customer's final purchasing decision. By paying close attention to how a product looks, feels, and functions, retailers can create a more compelling marketing message that resonates with potential customers.
You should also consider other minor details like the packaging, presentation, price, and colors used in your products. When you pay attention to small details, customers will likely take note and start to view your brand more positively. It also helps your brand stand out from competitors and remain strong in the public eye.
Maximize Your In-Store Experience: Make Shopping Memorable
Maximizing the in-store experience is key to finding a successful retail marketing strategy. Customers want to be welcomed and meet their needs promptly, so ensuring that staff is knowledgeable, friendly, and helpful can go a long way to creating a positive shopping experience.
Next, ensuring that the store is well-stocked with the latest products, has attractive displays, and is clean and inviting can help draw in customers and encourage them to stay longer. Finally, offering discounts, promotions, or other incentives for shoppers can significantly increase customer loyalty and make the shopping experience more enjoyable.
Always Put Your People First: Invest in Your Team
Finally, remember that investing in your team and paying employees well is key to a successful retail marketing strategy. When employees are well-compensated, they are more likely to be motivated and invested in their work. This can lead to better customer service, improved morale, and higher productivity.
Employees who feel respected and valued by their employer will also be more likely to provide helpful advice and insights regarding retail marketing strategies. Not to mention, investing in your team is essential for creating a positive work environment, which can help attract and retain top talent. Paying employees well can help ensure that the company is seen as a responsible and ethical employer, which can help build trust with customers.
For more information, please refer to the following pages: