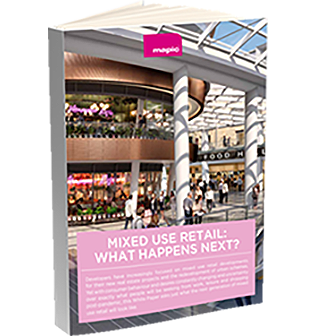 Mixed use retail and leisure: What happens next? – White Paper
Learn about the retail industry's latest data, developments, innovations and projections in our last white paper
New, refurbished and extended developments have embraced the mixing of uses, bringing retail, food & beverage, leisure, work, public realm, logistics and residential together in ever-changing ways.
This blending of categories is evolving, with many schemes no longer prioritising a single activity but instead creating lifestyle destinations, designed around the modern consumer. This is a very important area for locations, as these new types of schemes can enhance and make iconic towns and cities
To do this requires a strong knowledge of the market to fully understand society's trends, wants and demands. To get a full vision of the multi-usage approach, be sure to read our experts' articles on the matter and how these issues and trends are shaping the future.